As the New Year is well underway, so is Sydney's NorthConnex Tunnelling Project, giving Eilbeck Cranes no time to rest. With the Eilbeck production team back in full operation since the 4th of January, Eilbeck has already delivered its 1st of 4 cranes for the project.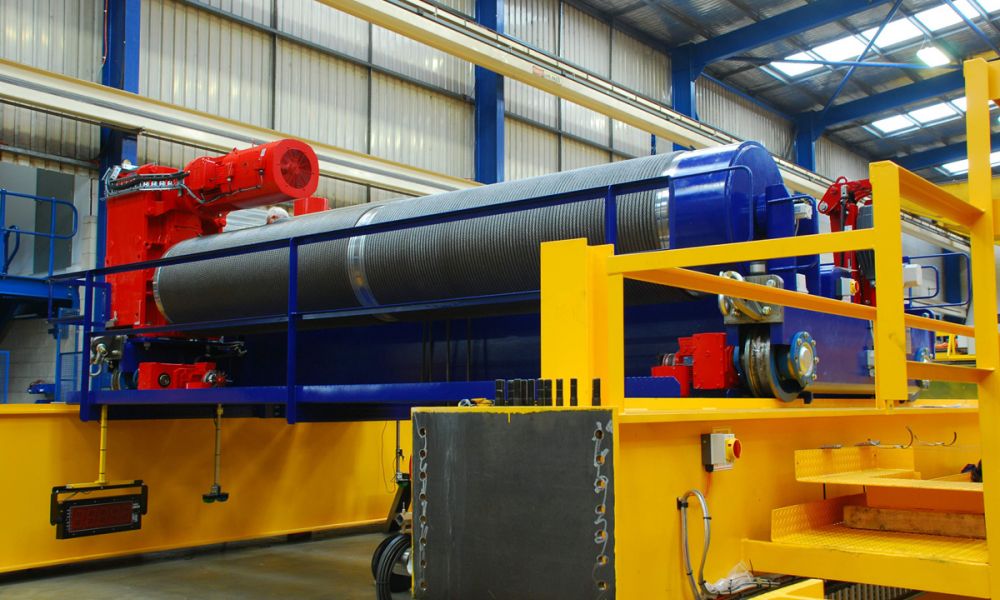 The crane capacities are huge, the main winch lifting 100t for heavy machinery retrieval from a 100m deep pit, and a general use 10t auxiliary winch with man riding capabilities.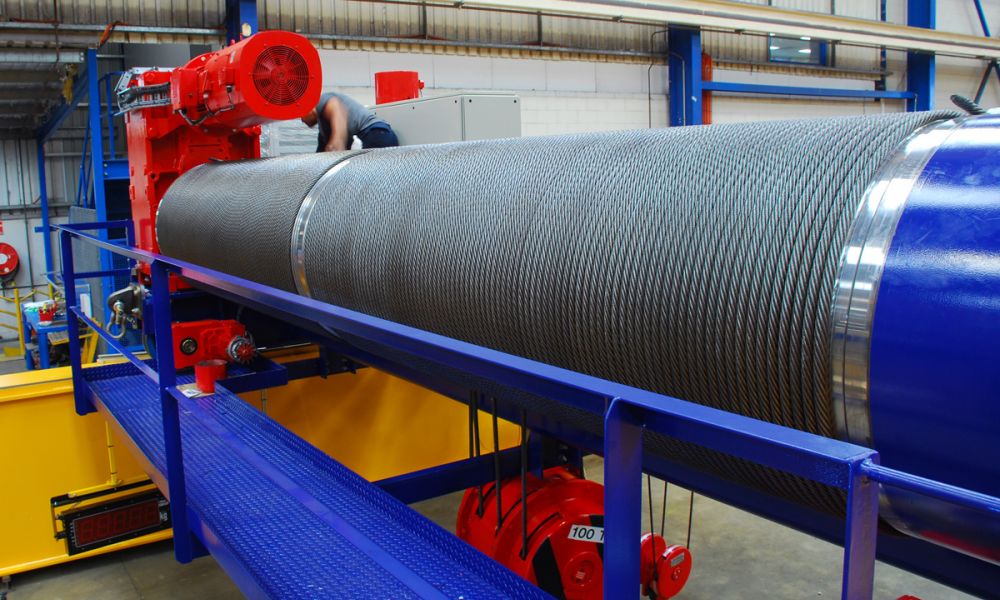 Close behind, comes the second crane. This is the most proficient and unique of the project. This beast features the same capabilities as the first crane, plus the extra ability to remove 50t of muck per lift, at lifting speeds of 40 metres per minute. This job proves Eilbeck's lifting strengths, and demonstrates the diverse range of skills the Eilbeck Engineering and Production teams have to offer.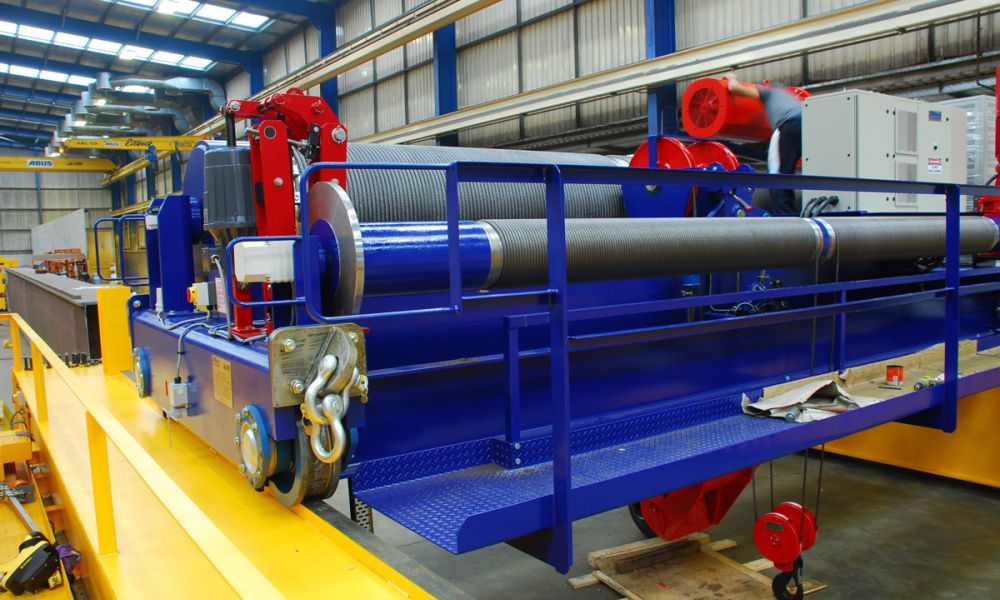 50(100)/10t x 29m ZLK for LLBJV North Connex Project.
This has been a great test of Eilbeck's newly opened Heavy Machining shop, were we have turned the rope drums for the project, with the largest 8m in length - weighing over 8 tonnes!!! With the immense amount of work generated by with these four cranes, as well other ongoing projects, it allows Eilbeck Cranes to supply local businesses with healthy work also – supporting other Australian local businesses.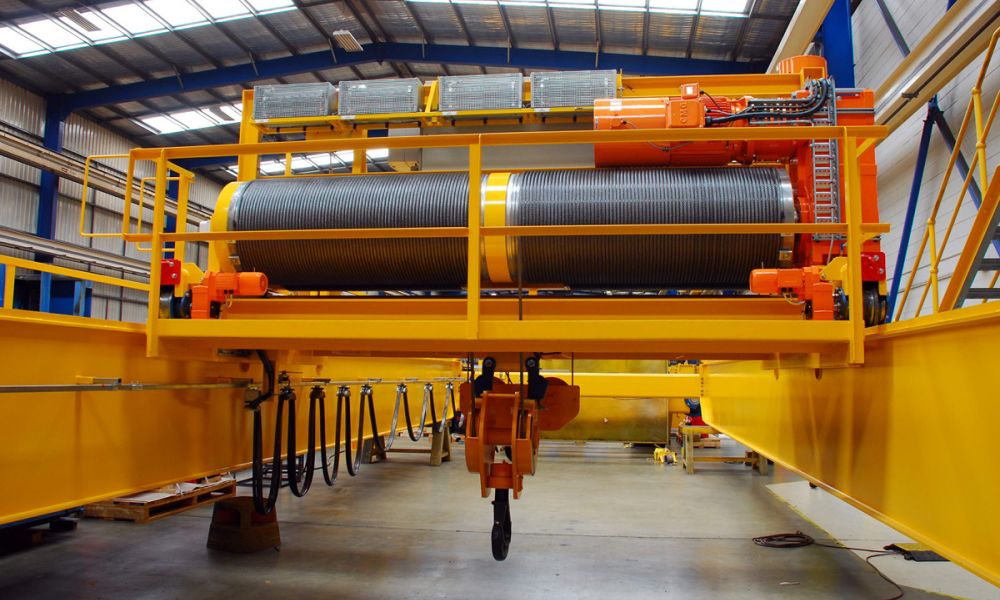 30/7t x 13.5m ZLK at Eilbeck's Moorlands facility in Ingleburn. The hoist's drum was machined at Eilbeck New Machine shop.
We are thrilled about winning the opportunity to work with Lend Lease / Bouygues Joint Venture on this hard core Australian project as it is proving a success to Managing Director - Tom Eilbeck's company vision. This vision is the driving force behind the success of Eilbeck Cranes. It is a vision of investing in its facilities, R&D, and most importantly- its people. This allows Eilbeck Cranes to remain competitive through innovation and ongoing improvements in the Design and Production methods.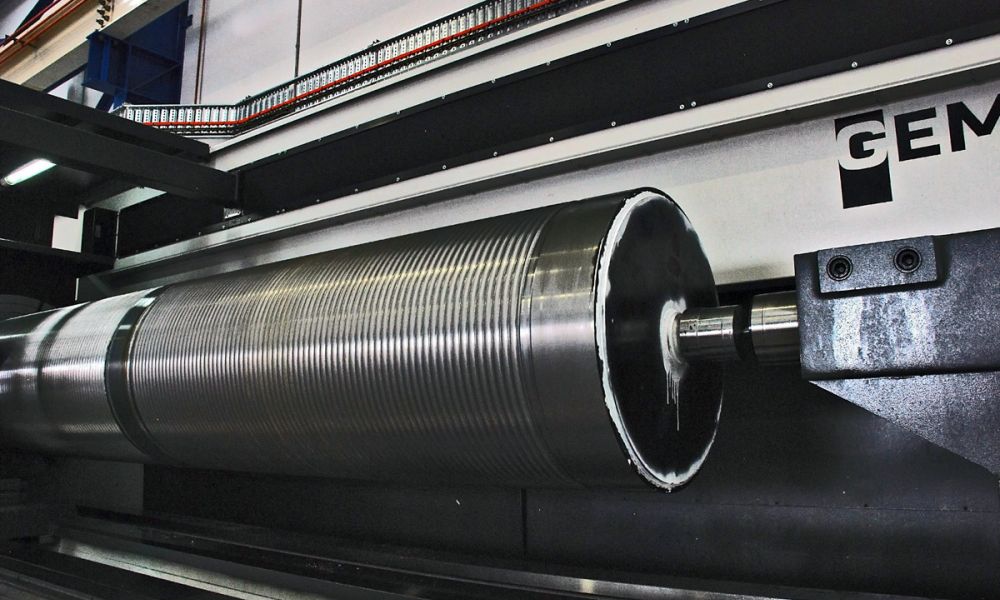 Turning Rope drum Ø700mm x 3660mm
This financial commitment is evident in the recently opened state of the art Machining facility of Eilbeck Cranes. It is a line of thought largely contradicted by the majority in the Australian Manufacturing Industry, as the modern day phase is to improve bottom line by outsourcing jobs overseas opposed to investing locally.

Tom Eilbeck's belief seems to be proving correct, as Eilbeck Cranes continues to win large projects not only locally in Australia, but also winning the trust internationally as it can be seen in the Yamal LNG project (Russian Arctic).