Automated crane system for rail wheel set storage and retrieval
As part of Rio Tinto Iron Ore's Rail Capacity Enhancement project, Eilbeck Cranes has supplied three fully automated pick and place overhead cranes. Victorian based Marand Precision Engineering approached Eilbeck for a crane based solution for the placement, storage and retrieval of rail wagon wheel sets to facilitate efficient wheel change out and maintenance of Rio Tinto's Iron Ore rail wagons. Located near Karratha, Western Australia, the wheel farm operates in the harsh North West environment with extreme temperatures and storm conditions whilst maintaining reliability and availability.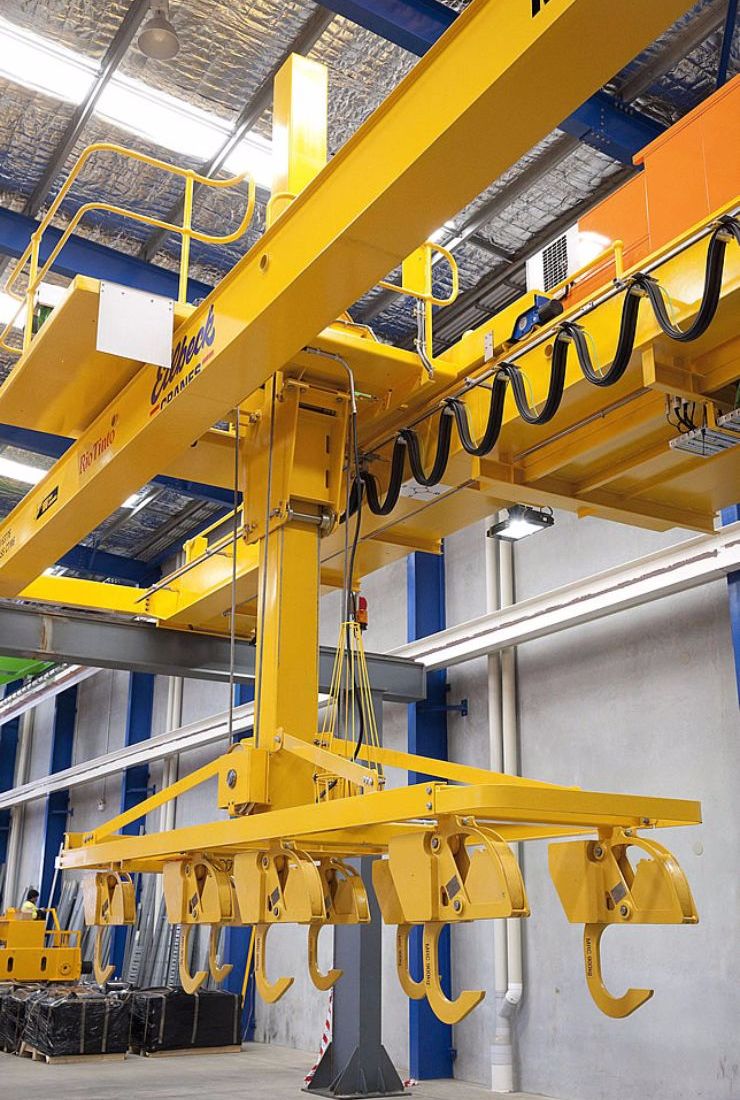 Self closing hooks for picking up to four wheel sets at one time
After fabrication in Perth, the runway and support structure was transported to Karratha for installation in preparation for the installation and commissioning of the three cranes. The design includes unique self closing hooks for picking up to four wheel sets at one time, rapid travel speeds and anti-sway masts to ensure precision placement. Eilbeck's design scope included footings, support structure and full service access including Tractel static lines.

Once complete, these facilities will be amongst the largest automated railway workshops in the world and will be integral in improving the efficiency of Rio's rail operations.