Rio Tinto wasted no time completing its 16th Iron ore mine in Western Australia's Pilbara region starting work on its Silvergrass Iron Ore project in August 2016 with major contracts awarded to Western Australian company Decmil and Perth headquartered company RCR Resources. Both contractors awarding the required overhead cranes and winches to Eilbeck Cranes. The mine has now been declared open adding another 10 million tonnes of Iron ore to Rio's annual production. Over its 12-year mine life, Silvergrass is expected to produce 219 million tonnes of low-phosphorus iron ore which will help Rio maintain the specifications of its "Pilbara blend" product.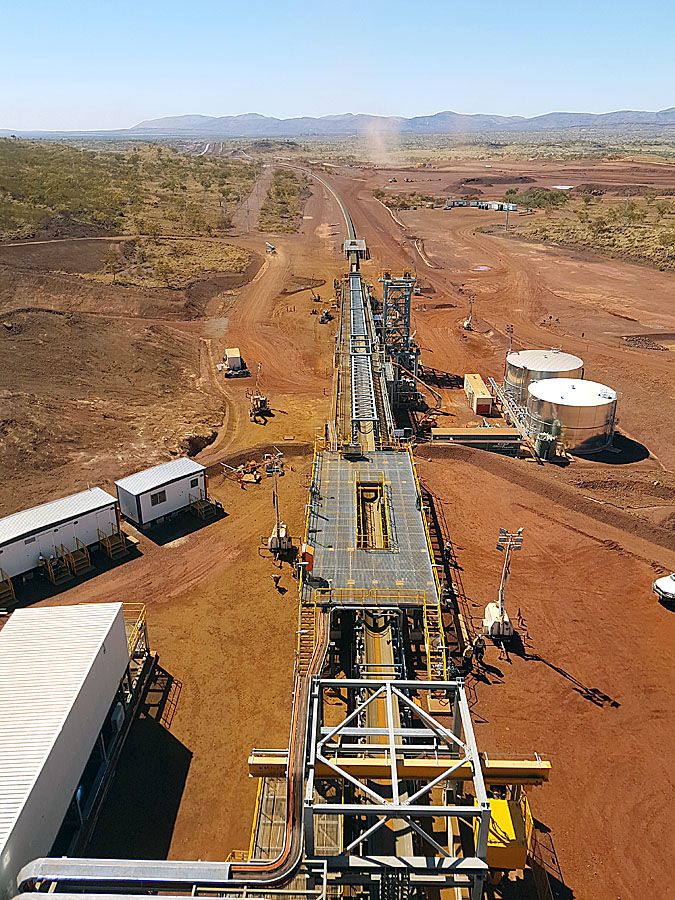 Silvergrass East Facility Primary Crusher Site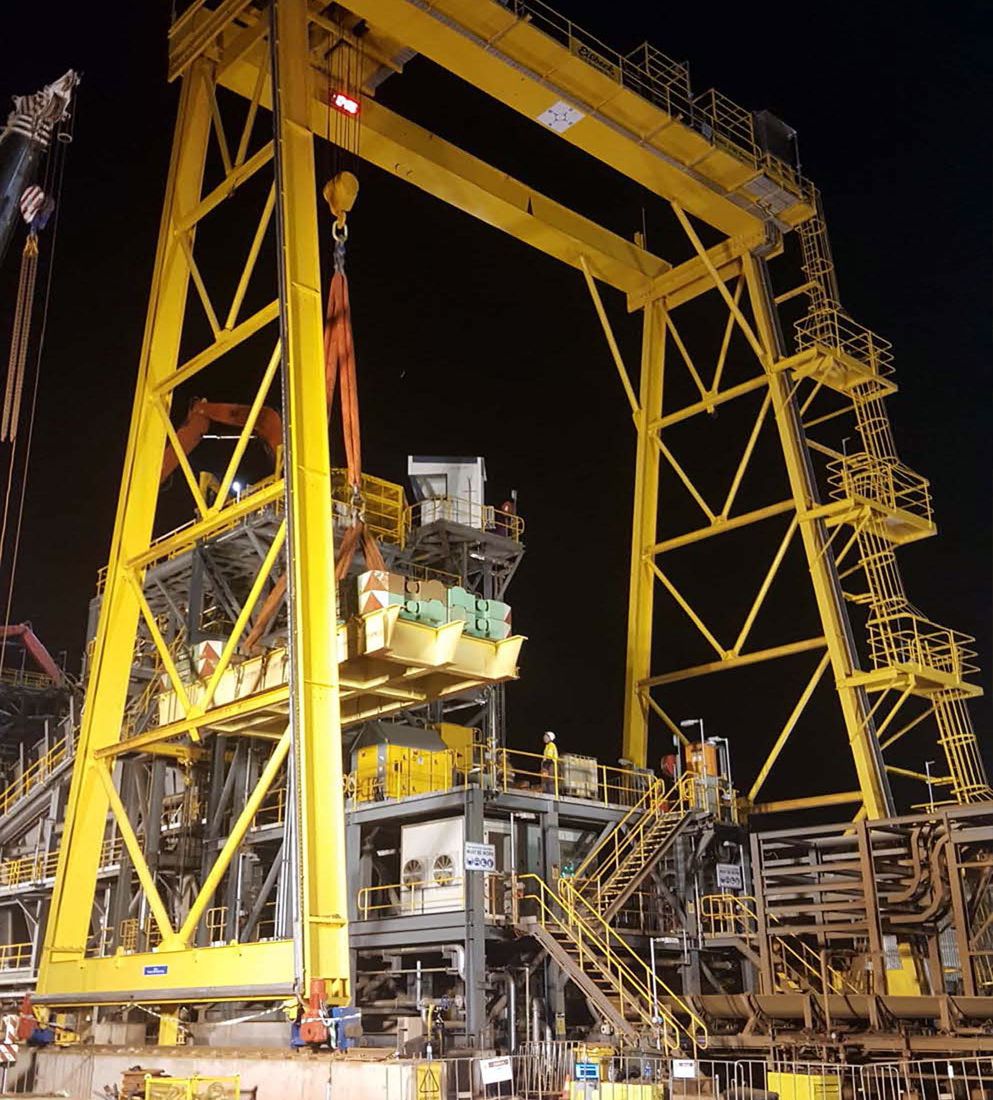 Eilbeck's 100t Full Portal Primary Crusher crane under load testing
Iron ore from the Silvergrass mine is transported to a processing plant at Nammuldi via a nine-kilometre conveyor belt, reducing the costs and inefficiencies of truck fleets. Eilbeck Cranes also supplied take-up winches and Sheaves to tension the belt at the primary crusher site where iron ore starts its 9km journey.
Winches supplied include:
118 kN and 363 kN with sheaves to 1102mm diameter
Cranes supplied to the project include
RCR Primary Crusher Maintenance Crane
Capacity: 100 tonne
Span: 18 metres
Height under girder: 24.98 metres
Height of Lift 25.1 metres
Long travel hook approach: 5.87 metres
Decmil HME Workshop Overhead Crane
50/5t x 18.2
HOL 17.52 metres
Decmil Steel Fabrication Shop
5t x 19.5 metre span
HOL 8.15 metres
2t Jib Crane