Eilbeck Cranes has completed the delivery of high performance cranes for the Sydney Metro 2 project. This was made possible through the brilliant minds of Eilbeck's Engineers and the hardworking workforce.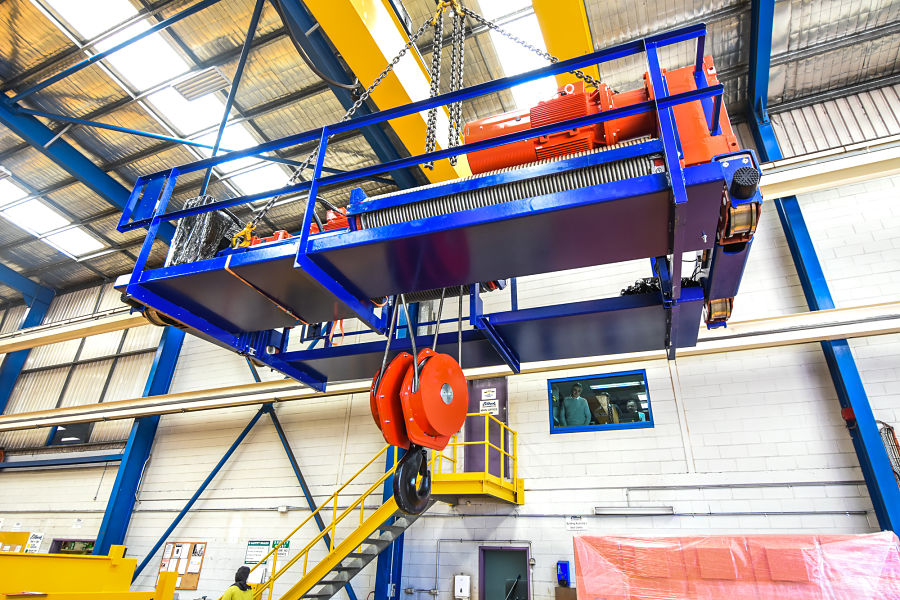 50t Hoist for Double Girder Crane (Victoria Cross)
A total of 18 cranes has been manufactured to cater the needs of the project's tunneling and segment yard sites. All of them were carefully designed and manufactured to meet the client's demands and specifications.

Massive cranes with capacity of up to 280t were installed in Tunneling sites which will connect from Marrickville to Barangaroo, Chatswood to Blues Point and under Sydney Harbour.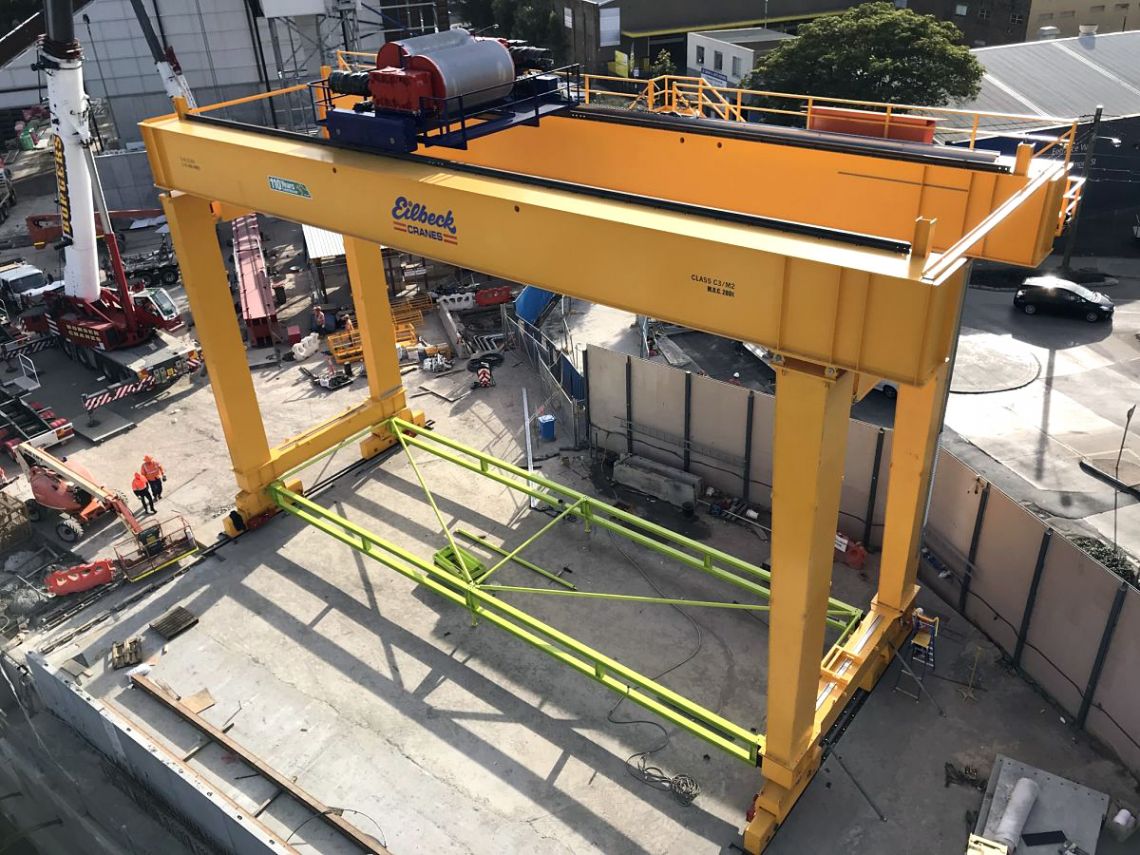 280t Full Portal Gantry Crane in Marrickville
Cutting edge smarts were implemented by the electrical design team to provide remote connectivity for support engineers around the clock. Providing live accessible data so issues can be prevented or rectified fast.

These cranes are vital for the success of Sydney Metro 2 project. These were designed for reliability and durability because these cranes are tasked to do all heavy lifting jobs.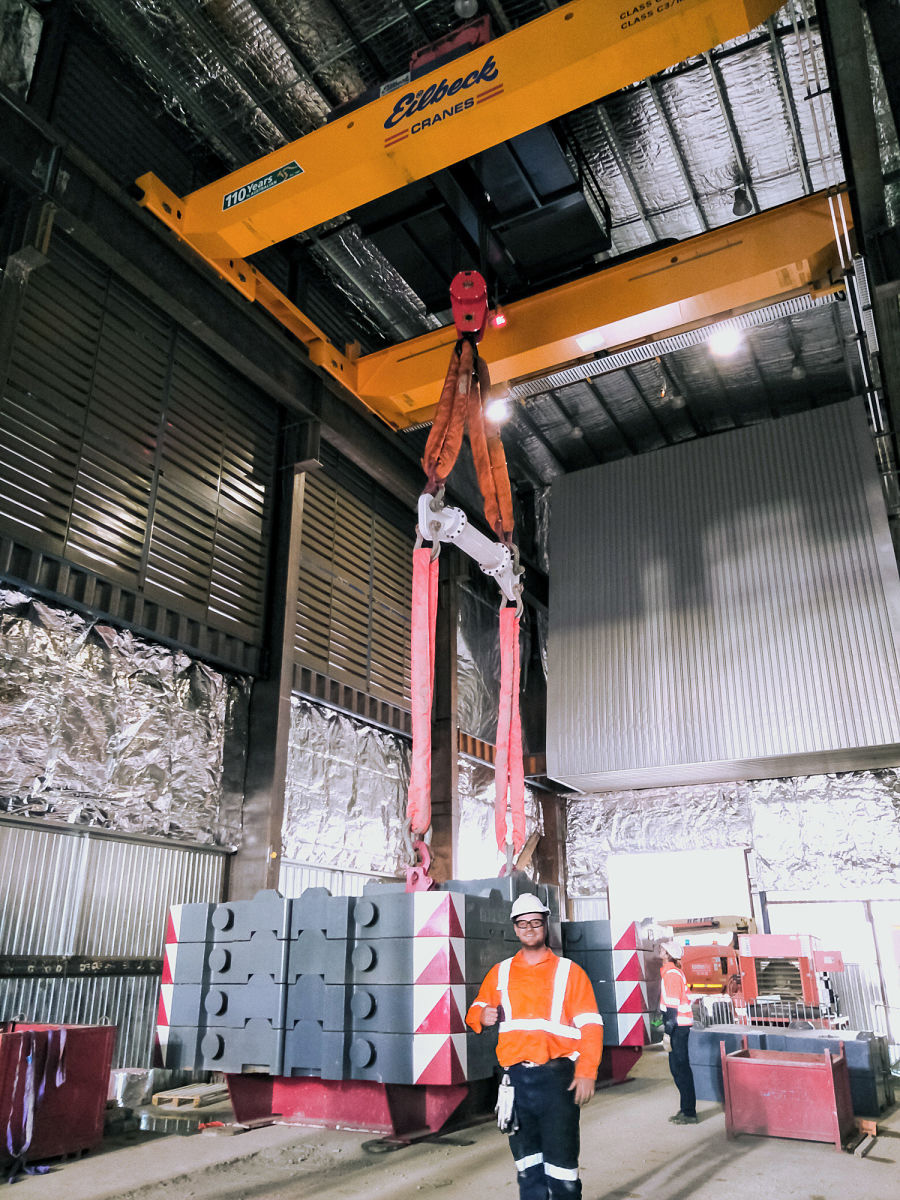 220t Full Portal Gantry Crane in Bangaroo
Designing and manufacturing these cranes was a big challenge, proudly Eilbeck Cranes was able to overcome these challenges through the vast experience of Eilbeck Cranes.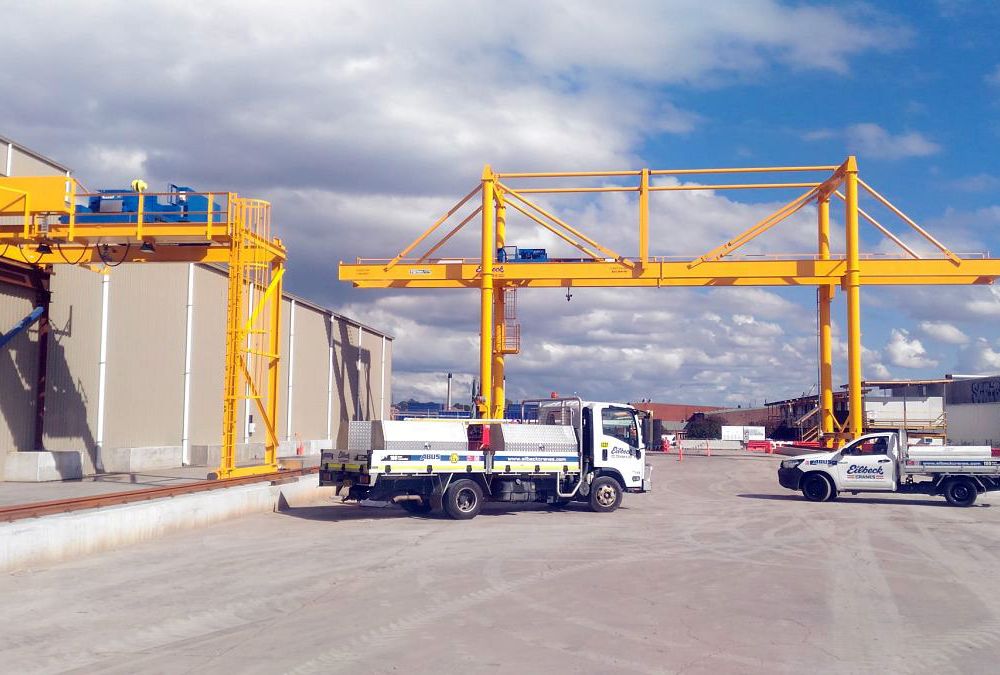 Segment Yard