Segment handling cranes for the precast facility at Melbourne's Deer Park

The Metro Tunnel (Tunnels and Stations PPP Project) is one of the largest transport infrastructure projects undertaken in Australia and consists of the design and construction of twin nine-kilometre rail tunnels from Kensington to South Yarra, five new underground stations and a range of systems required to support the effective operation of the new tunnel and stations.
After successfully delivering and commissioning 2 x 50 and 1 x 100t cranes to the Early Works of Melbourne Metro (MMT), Eilbeck Cranes has been award the supply through to commissioning of 6 cranes of similar nature for the MMT Segment Yard to be delivered in 2018 for the Cross Yarra Partnership. Eilbeck has been engaged in pre tender of the design of segment handling cranes for the precast facility at Melbourne's Deer Park for 8-12 months. These cranes will be manufactured in June/July and ready for commissioning in September 2018. Eilbeck will build 2 off 10(5+5)t x 22m span overhead cranes, 2 off 10(5+5)t x 7.6m semi portal and 1 off 20t(10+10)t x 40t (7.5/7.5 m + 1 off 20(10+10)t x 35t (7.5/7.5)m full portal cranes. The bulk of work will take place at Eilbeck Cranes' Sydney and the brand new Melbourne facilities, currently under construction.
Eilbeck has a long history with tunnel boring projects across Australia and a track record of successful partnership with the main contractors as John Holland, Lendlease, and Bouygues. After having delivered cranes for precast facilities and shaft kibble operation cranes for WestConnex, NorthConnex and Bella Vista projects in Sydney for the Sydney Metro 2 Project (SM2). At present time Eilbeck is well on the way to deliver another set of 10 cranes for the Marrickville Segment facility for the SM2 Project.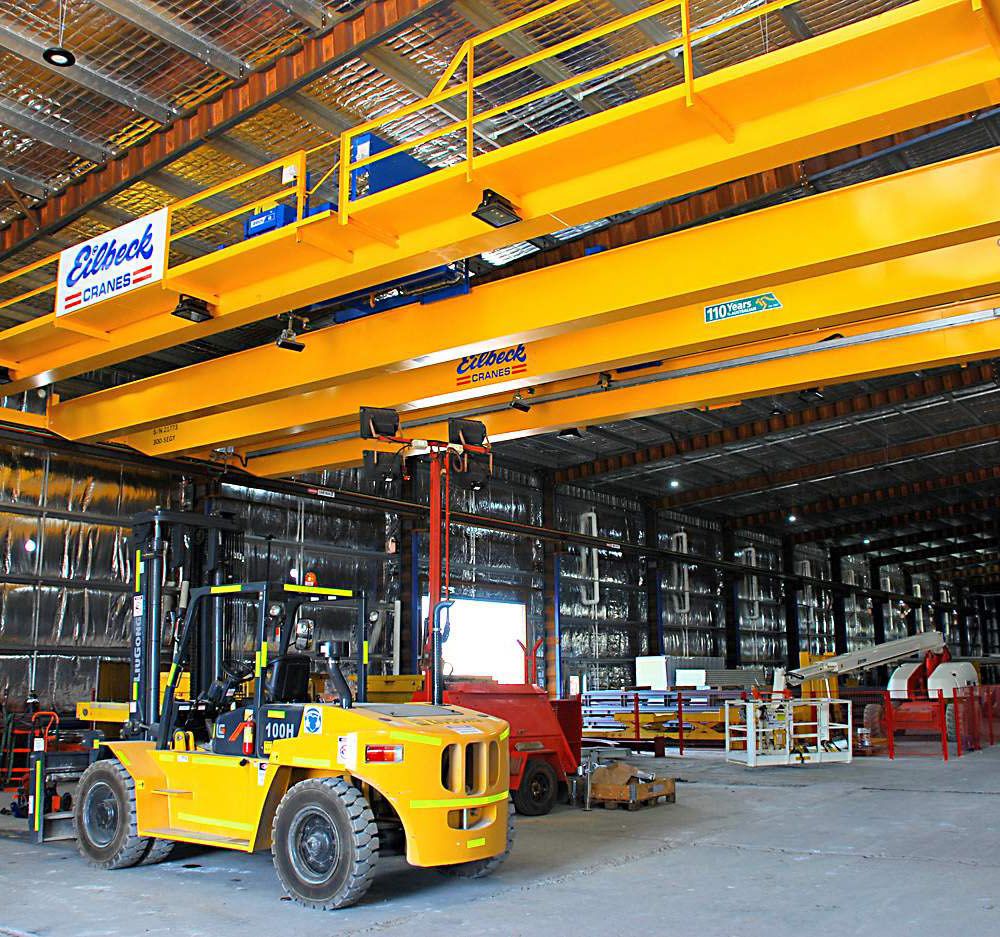 8t factory segment cranes - Marrickville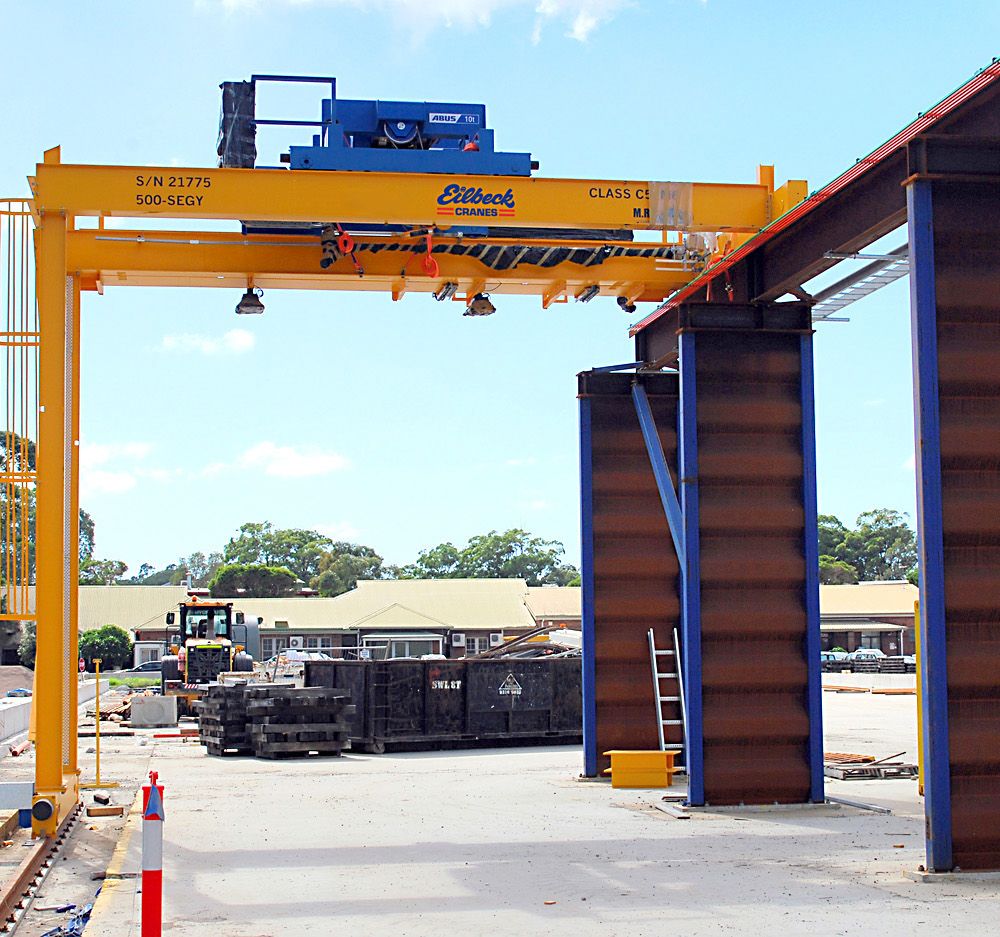 20t outdoor semi-portal used for storing TBM segments - Marrickville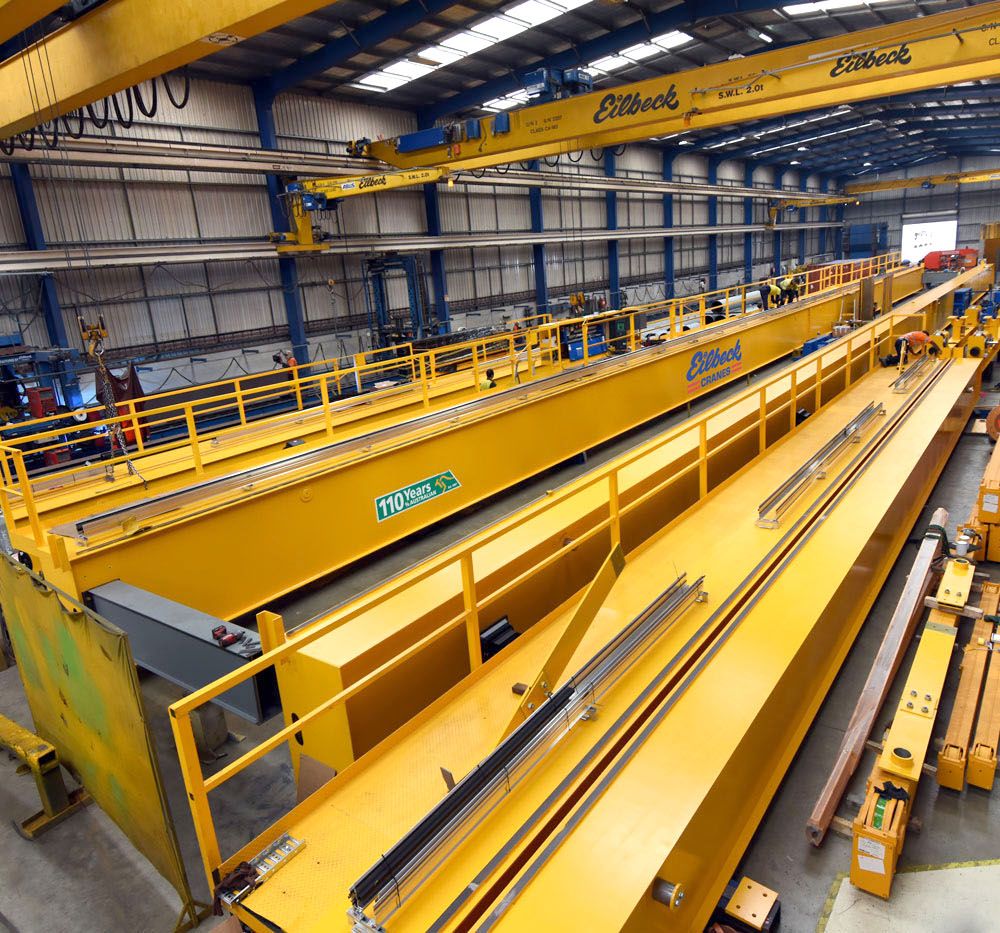 1 off 20t x 35m full-portal with 2 x 7.5 m cantilever outdoor segment cranes – EC's Ingleburn