When global oilfield provider of engineered services and products to the offshore oil and gas industry Oceaneering Australia Pty Ltd made the decision to consolidate its fragmented Perth operations into one facility, they chose Eilbeck Cranes to provide the 2 x 10 tonne and 100 tonne overhead travelling cranes.

Eilbeck worked closely with the builder PS Structures and project managers Insight Project Services (IPS) to facilitate a seamless integration of the overhead cranes into to the new buildings as construction progressed culminating with the load test and commissioning of the 100T/12T x 18.25, 11.43m lift height Eilbeck/Abus crane using water bags as test weights. The new complex has been developed through Lessor Jandakot Airport Holdings for which Eilbeck Cranes is preferred supplier having already supplied cranes into several other new buildings in the Jandakot Airport Industrial Development.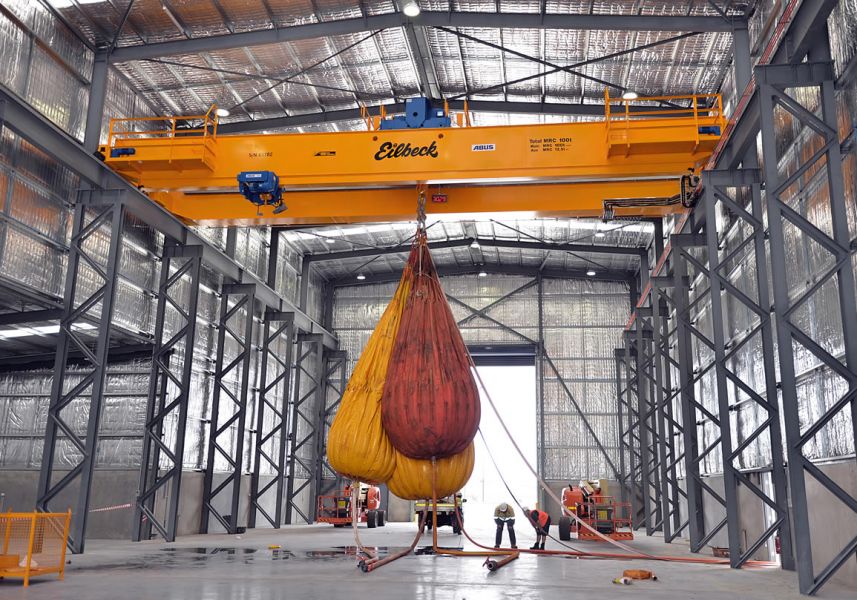 100t load test with water bags as test weights.